Top 5 of the most visited sites in summer holidays: Chichen had 58% of the total of 423,918 tourists
Lunes 04 de Septiembre de 2023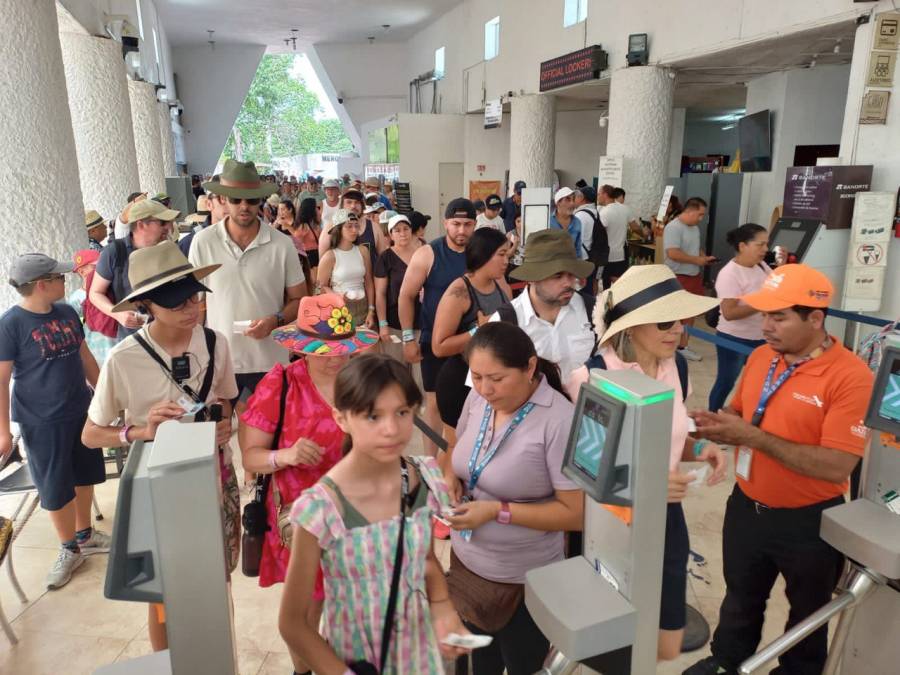 The other four in the ranking were: Pasaje "Picheta", Uxmal, Zací and El Corchito
Mérida, Yucatán, September 4, 2023. During the summer vacation period that spanned from July 27 to August 28, as expected, Chichen Itza ranked first in the "top 5" of the most visited sites by receiving 244,176 tourists.
This figure represents 58% of the total of 423,918 visitors served in all the paradores managed by Cultur.
According to the corresponding information, compared to the summer holiday period last year, which was from July 29 to August 28, when the income of 239,962 was reported, this wonder of the contemporary world had an increase of 2%.
In the aforementioned holiday period, in second place was the "Picheta" Passage that reported an influx of 41,398, which compared to what was registered in 2022 -31,525-, had a rebound of 31%.
The third most visited site was Uxmal with 34,902 tourists, a figure that represented an increase of 7% compared to 2022 when the figure was 32,641.
The fourth place with the highest influx was for the Zací Handicraft Market with 17,760 registrations, against 21,026 in the 2022 period.
Although El Corchito ranked fifth in this rangking with 17,725 visitors, it was the one that registered the highest percentage increase, of 43%, compared to what was reported in 2022, which was 12,371 tourists.
Among all the other service units, among which are Dzibilchaltún, Celestún, Ek Balam, Halachó, Chocholá, Casa Manzanero and Museo del Meteorito, the total influx was 67,957, which represented an increase of |13% in relation to 2022, when the capacity was 60,208.
It should be remembered that, for various reasons, some paradores such as those of Uaymitún, Lol Tún and Balankanché, did not report influxes because they remain closed to the public.
Kukulkan Nights
Finally, regarding the show "Noches de Kukulkán", in Chichen, it had an increase of 40 percentage points from 1,449 users in 2022 to 2032 users in the holiday period of 2023.